Is Everyone About to Start Wearing a bum bag?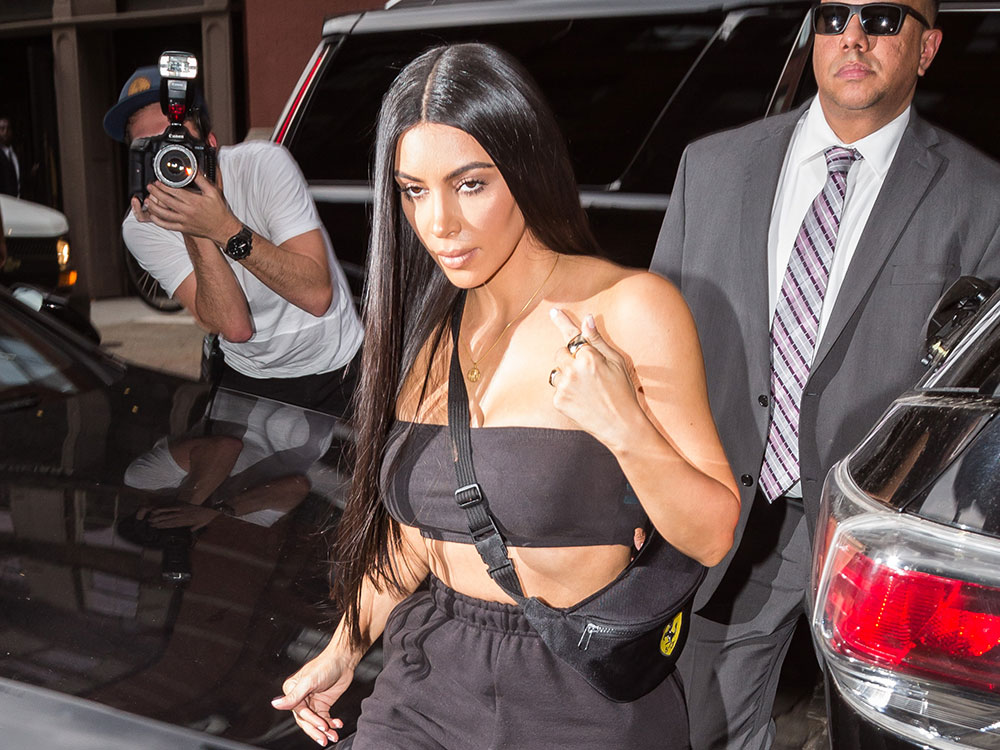 I go through a lot of handbag-related media everyday, which means that, by now, I'm pretty good at spotting something new, whether that's a new trend, a new bag on the arm of a notable celeb or a newly released design on a retailer's arrivals page. When I spotted Kendall Jenner carrying a faux vintage Louis Vuitton fanny pack as though it were a snug crossbody a couple weeks ago, it set off little alarm bells in my head: it was a novel look on a celebrity who (love her or hate her) has a huge influence on trends among young, aspirational consumers. That's a perfect storm in which a way of wearing a much-maligned piece like a fanny pack can take off, and I wondered if that might happen. And, well, it might be.
Over the past couple days, both Kendall's older sister Kim Kardashian and her buddy Bella Hadid have been spotted sporting similar looks. Kim did it with a decidedly un-luxe Ferrari-branded canvas fanny pack, while Bella kept things a little more high-end with an Alexander Wang Washed Fanny Pack ($595 via Shopbop). Something is afoot.
Not only did the three of them all suddenly appear in this peculiar look within a few days of each other, but a commenter in our post about Kendall's initial fanny pack outing mentioned that she had seen many women wearing belt bags like this during a trip to Scandinavia, which is where a ton of cool, minimalist-utilitarian trends emerge. The evidence is circumstantial, but I'm feeling pretty convinced: this is a look we're all going to see a lot for the next few months.
It's a silly way to wear a bag meant to go around the waist, but it's...sort of...growing on me? At the very least, it feels unique, which is always a nice thing to see in a market segment like accessories, which is usually bounded by pretty strict demands of functionality. And this way of wearing a bag is still fairly functional, as long as you're thin enough to fit most of your torso through a minimally adjustable belt. I don't necessarily like it, and as a plus size woman with a considerable amount of boob, I doubt I'd ever attempt it, but if the Instagirls of the world wanna wiggle into fanny packs strapped across their chests then, ya know, vaya con dios.
---